New traditions for your Thanksgiving celebration
With Thanksgiving almost a week away, I thought I would suggest some new Thanksgiving traditions! Add these to your current traditions to make your holiday that much more pleasant! Let me know how it goes, pictures are a plus!!
Add a Thankful Pumpkin. Have a few leftover pumpkins from Halloween? Add the pumpkin and a marker to your centerpiece and ask your guests to write their thankful blessings on it! This takes the pressure off of the round table thankful requests. It also adds to the décor and the festivities of 'Thanks'giving! Check out Pinterest for some ideas.
Handout chocolate wishbones to all your guests. The wishbone is always fought over in my family! To ensure one less fight that evening, everyone will get one and has the opportunity to break the wishbone to have their wishes come true! I get my chocolates from Highland Chocolates. They are a non-profit chocolate factory and retail store that provides vocational training and employment for adults with disabilities AND the chocolates are delicious! Call them now to get them shipped to you right away!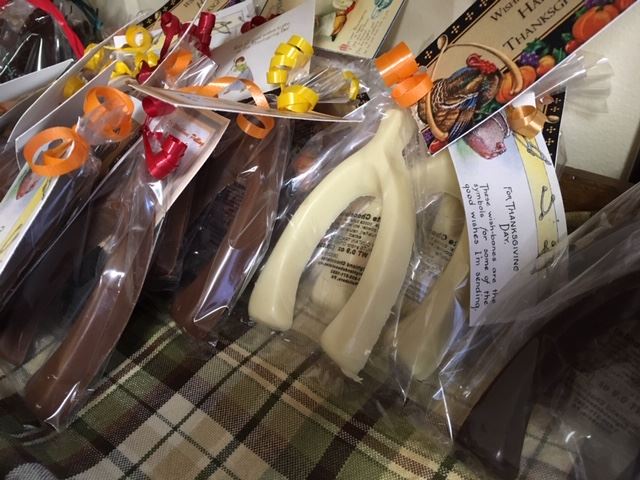 End the evening with minute to win it games! Burn those calories and make memories! There is nothing funnier than seeing Grandma shaking her booty to get ping pong balls out of an empty tissue box! Although these games involve a bit of preplanning, it is so worth it! Check out some ideas on Pinterest.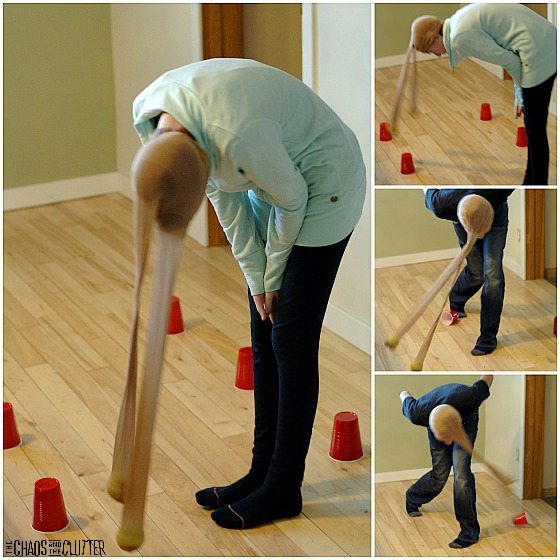 Check with your local food pantry to find out what is on the 'most needed' list. Ask your guests to forego the hostess gifts and bring an item off the list instead. You can get your children involved in bringing those items to the food pantry. My local pantry is Daily Bread Community Food Pantry and they update their "needs list" on a regular basis.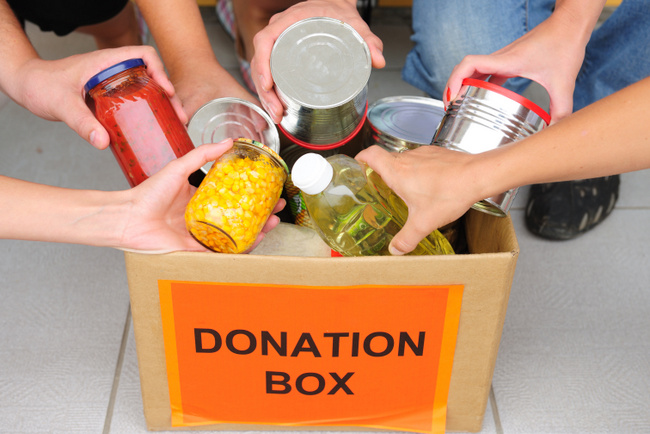 Have it catered! Make your holiday stress free with an option to have it catered. You can seek out menus and pricing from a lot of grocery stores including Giant and Wegmans! The cook should enjoy the Holiday too!